Pool Information for 2023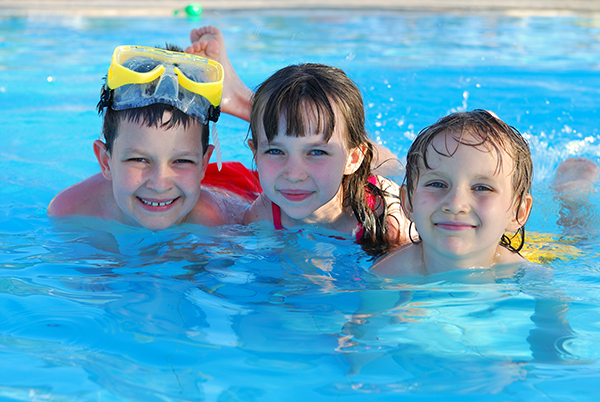 Auburn Hills Golf Club pool is set to open for the 2023 season on May 13 (Weather depending)
Membership Dues: $450 per year or $300 with a golf membership
Hours: Sunday – Saturday, 9am – 8pm. Hours are subject to change but will be posted.
Please, if you do not feel well, do not come to the pool.
Rules and Regulations:
No lifeguards will be on duty, swim at your own risk.
A pool attendant will be on duty at times during the season. They will be available to service your concession needs as well as deal with situations that may arise.
Each member and their guest(s) must register with the pool attendant or sign in at the clubhouse if no attendant is on duty.
Members can bring up to four guests per day. The fee for each guest is $5 per day for those over age 5.
Children under the age of 12 are not permitted at the pool unless accompanied by a member at least 15 years or older. A babysitter may accompany a member's child to the pool at no charge.
The baby pool is for children 5 years old or younger.
Boisterous conduct, running, shoving, horseplay or screaming will not be tolerated.
No large floats are allowed in the pool. Noodles, swim boards small toys and floatie arm bands are acceptable.
Take all personal items with you at the end of the day. Auburn Hills is not responsible for any personal items left.
At the sound of thunder, the pool should be cleared for at least 30 minutes
No glass containers on the pool deck
Lockers are available for daily use but locks should not be left on them.
Food and Beverages: Fairways Grill provides a variety of meals, snacks and beverages. All alcohol MUST be purchased from Fairways Grill.
You don't have to worry about carrying cash because Charge accounts are available for charges including food and beverages, pool guest fees, pro shop purchases, etc., and can be billed to you on a monthly basis. See the clubhouse to set up an account.
Pool Parties will be allowed during normal operating hours for up to 20 swimming guests. The normal guest rate of $5 per person will apply. The pool will be available for member use during this time. Any party must be coordinated with the clubhouse at least seven days in advance. No outside food will be allowed other than cake and/or cupcakes.
Pool Rental: Members may rent the pool for private use. The cost for rental is $100 for each two hours of use. The time of the rental may not be during peak operating hours; this can be coordinated with management. The pool must be rented by a member over the age of 21 and this person must be present at all times. The member is responsible for the behavior of all guests in the pool, pool deck and parking lot. Member is also liable for any damage to the facility. Clean up of all areas is the responsibility of the member. All rentals require a signed rental agreement at least 10 days in advance. A pool attendant may be on duty during this time.

Special food packages are available through Fairways Grill for any pool party or rental, see management for details. Any alcohol MUST be purchased from Fairways and consumed in designated areas, the pool deck or clubhouse patio.
There is a large deck attached to the clubhouse overlooking the pool area which is a wonderful place to have lunch, dinner or just relax with a beverage. Bottom line, Auburn Hills pool is a private pool for the enjoyment of our members and their quests and we hope you plan on joining us for another year filled with fun and relaxation.